testimonials



​​​"I cannot begin to express or put into words how impressed and extremely grateful I am for how quickly things having been getting done and at the motivation and timely responses I have always gotten from everyone. I have been bragging about the incredible job you guys have been doing to everyone who will listen and while I already recommend you to anyone who has similar needs, I am certainly going to continue to spread the word about what a wonderful job you all do, your professionalism and great customer service."
~ Linda F.

"We just left the attorney's office after settlement, and I just want to take a moment to thank you for your hard work and making a confusing and stressful process very easy! We knew we wanted to work with a local, family-owned business, and your performance matched the amazing reputation you have! My wife and I truly thank you!"
​~ Eric S.

"[The Mortgage Market] worked hard to make the process a smooth one, even under trying circumstances. Settlement was smooth and quick... Thank you, JoAnn for the referral to such wonderful clients! They had nothing but fantastic things to say about their experience with you over the years and I wouldn't hesitate to refer anyone buying in Delaware to you! "
~ Bridget M.

"Keep up the good work helping people make their dreams come true. You changed my life today and I promise to pay your kindness forward."
~ Michelle H.

"Shout out to our girl, Andrea Moore! I was house hunting and completely stuck with my personal bank as a lender with hardly any purchasing power. I saw a post Andrea made about asking her anything about home mortgages and I shot her a message. Even though we are in different states she helped me find a broker who gave me a little more purchasing power. Long story short we close on this house on May 4th and I'm so happy! We have more room and it's on a lake!"
~ Kat J.

"JoAnn Moore, I knew that [my buyer] was in good hands with you, Chris Moore and Andrea Moore. I wanted to make sure that [they] were with someone I trusted. Thank you for making it such an easy process for them. They are so excited!"
~ Lisa G.

"Thank you so very much for all that you have done to guide and see us through this process. I cannot properly articulate our gratitude....thank you so much."
~ Lauren M.

"No one else in Delaware I'd recommend! Congratulations to your buyers, they sure made a smart decision going with you and your team!"
~ Bridget M.

"[Chad] is professional and comes from a family owned business that strives to make sure the client is heard and taken care of."
~ Molly B.

"I really appreciated all your help with our home purchase. I know it's your job but we had worked with others who just turned us away without really trying or pointing us in the right direction to qualify and you did that so for me it was much more than just a home purchase! I plan on sending everyone your way,"
~ Crystal A.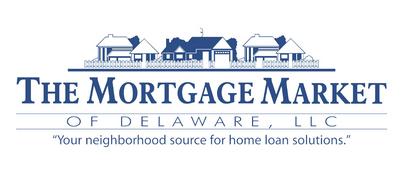 ABOUT US
​

​​Established in 2006, The Mortgage Market of Delaware, LLC is a locally owned and operated family business specializing in residential and commercial real estate lending.

We work with over 20 national mortgage lenders and financial institutions so we can assist almost any borrower.

If we can't do the loan, it probably can't be done!

As a brokerage, we have the flexibility to meet, or beat ANY competitor's offer.

From 1st homes to dream

homes...



we can make it happen.